Advanced Dental Services & Technology – Lubbock, TX
Cutting-Edge
Treatments & Technology

Our goal is to provide our patients with the highest quality of treatment and care, which is why we utilize the latest technology in the dental field and continue to sharpen our skills with continuing education. By utilizing digital X-ray imaging devices, intraoral cameras, and our cone beam 3D scanner, we aim to make each of your appointments more comfortable, convenient, and faster.
Committed to State-of-the-Art & Comfortable Dental Experiences
Clear & Easily Digital X-Rays
Precise Treatment Plans with CBCT Imaging
Accurate Diagnoses with Intraoral Cameras
Intraoral Cameras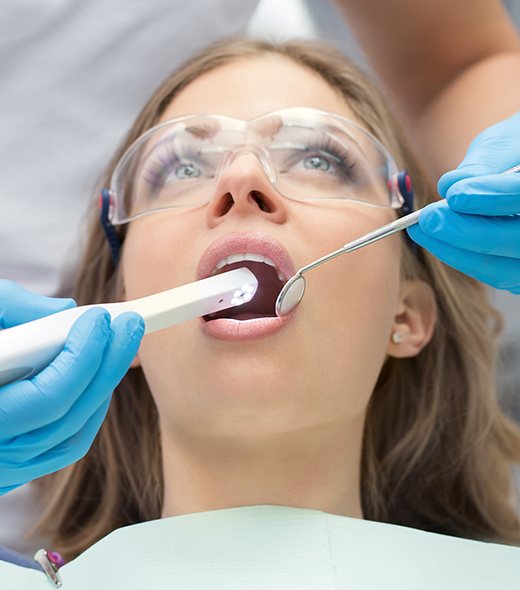 An intraoral camera is a handheld imaging device that Dr. Shively can maneuver around your mouth to view a specific area up-close and more clearly. Not only does this allow us to make more accurate diagnoses, but it also lets us see spaces in your mouth that aren't always visible to the naked eye. The footage from the camera is transferred to a large chairside monitor as well, which allows us to better explain what exactly we're looking at and how our recommended treatment plan will help fix it.
All-Digital X-Rays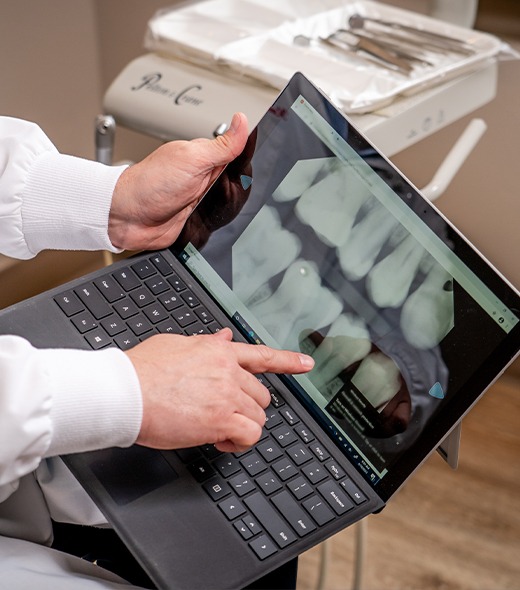 In the past, dentists would use film X-rays to capture images of the area of your mouth that lies below the gums. Not only did this process take awhile due to the need to develop the images, but it also didn't result in clear photos for the most accurate diagnoses. Today, we utilize digital X-rays that reduce patient radiation exposure rates by up to 90 percent and are easier to store and transfer, making each of your checkups and examinations more convenient.
3D Cone Beam Imaging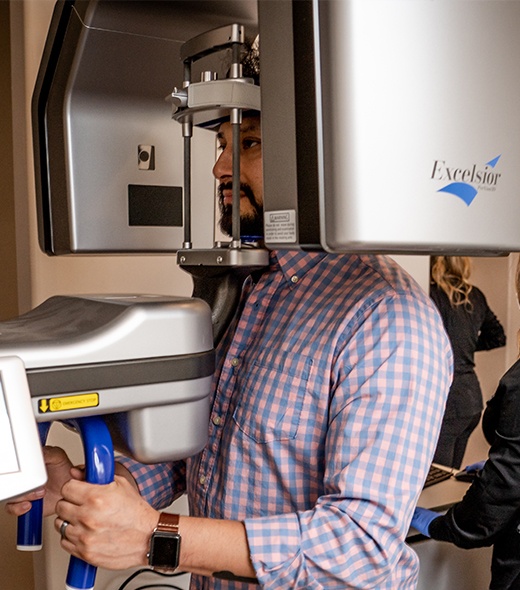 Our cone beam CT scanner is a neat gadget that we can use to better examine your facial structure and jaw joints. Within about 20 seconds, it captures a panoramic, 3D image of your face, allowing us to see your sinuses, nerves, and dentition. This is especially helpful when planning treatments like dental implants and TMJ therapy.