Children's Dentistry – Lubbock, TX
Helping Children Build
Healthy Oral Habits

Dr. Shively and our team see patients of all ages, including children! We believe that the key to maintaining a healthy smile for a lifetime is by visiting the dentist at a young age. Our goal is to give children a great first impression with their dentist and make sure that they don't have a traumatic experience that could have a lasting impact on their life. We're able to do this by collaborating with parents, having a friendly and goofy chairside manner, and most importantly, indulging their curiosity in what we do here at the dentist's office each time they visit us for children's dentistry in Lubbock, TX!
Why Choose Kevin Shively, DMD for Children's Dentistry?
"Happy Visits" for
Young Children
Friendly & Fun
Dental Team
Parental Collaboration for A Great Experience
Dental Sealants
Children are very susceptible to dental decay because they're still learning how to properly brush and floss their teeth. If your child regularly gets cavities, dental sealants may be a great preventive treatment to look into! They're clear shields that we paint over their molars to keep food and bacteria from becoming collected in the grooves. Sealants will also help make brushing more effective by creating a smoother biting surface that can easily be cleaned.
Fluoride Treatments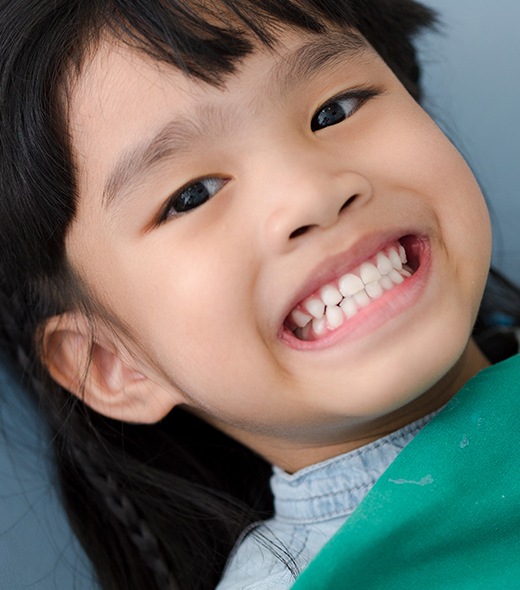 Fluoride can be found in several places throughout nature, including rocks, fresh fruits and vegetables, and even water. It has been shown to help strengthen enamel and prevent cavity formation, which is why many cities have chosen to add it to their local water sources as well. If your child doesn't receive enough of this natural mineral in their diet, we can supplement their fluoride intake with a quick, completely painless, and simple fluoride treatment at their next cleaning.
Pulp Therapy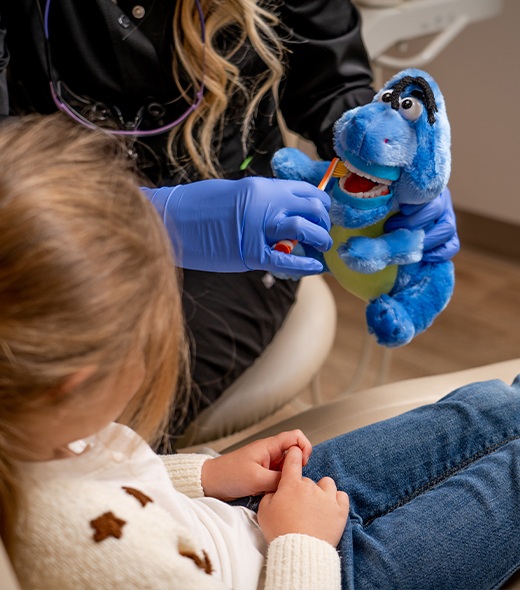 Is your child suddenly complaining of a toothache that just won't go away? It could be a sign of an infection that has burrowed its way into the inner chamber of their tooth where their pulp lies. Dr. Shively offers pulp therapy to remove the damaged nerves from the inside of their tooth and restore its structure, erasing their discomfort. That way, their temporary tooth can fall out naturally and it won't have a negative impact on these key developmental years of their life.
Athletic Mouthguards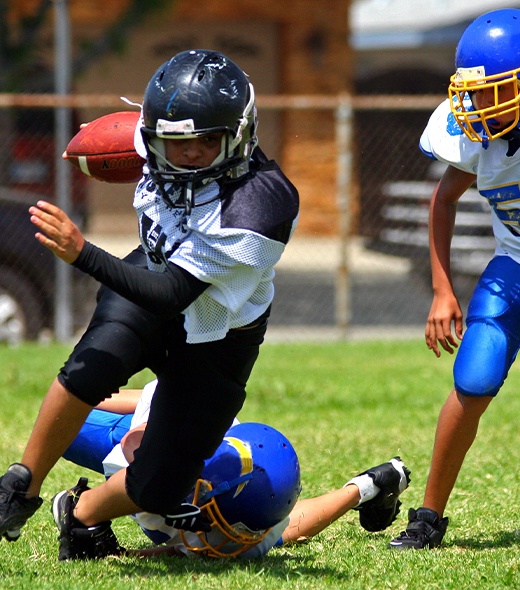 Does your little one play sports that could put their smile in harm's way? We can craft them a customized athletic mouthguard that fits comfortably in their mouth and doesn't make breathing difficult as they sprint, jump, and play. Not to mention, it can provide you with peace-of-mind knowing that they'll be at minimal risk of sustaining a dental emergency during one of their games!