Dental Implants – Lubbock, TX
Ushering in a New
Wave of Dentistry

Over the last several decades, dental implants, a modern solution to replacing missing teeth, are becoming increasingly more popular among patients. They're an incredibly unique treatment that takes a more holistic approach to restoring smiles. Not only do they capture the lifelike quality of home-grown teeth, but they also restore the vital structure that lies below the gums. If you'd like to learn whether you're a good candidate for dental implants in Lubbock, TX, don't hesitate to call our dental office today to schedule a consultation with Dr. Shively.
Why Choose Kevin Shively, DMD for Dental Implants?
Start-to-Finish Dental Implant Treatment
Flexible In-House & Third-Party Financing Available
Replacement Teeth That Can Last a Lifetime
What are Dental Implants?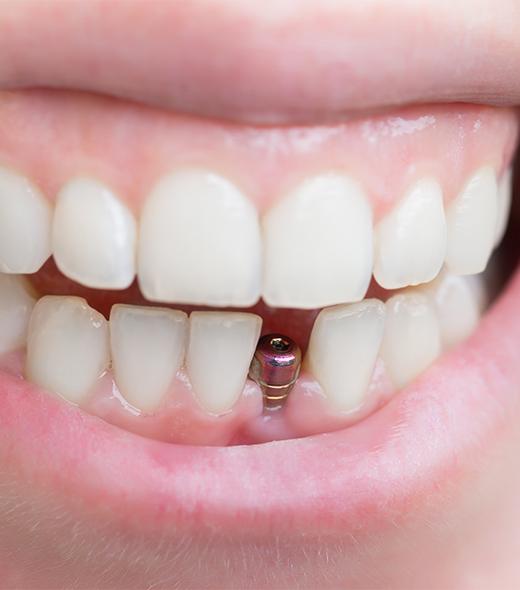 Dental implants themselves are small titanium posts that Dr. Shively strategically places below the gumline and into the jawbone to restore the missing root structure of a tooth. Not only does this provide restorations that will be secured to them with a strong, stable foundation, but it also provides the bone with necessary stimulation and blood flow to keep it from deteriorating over time.
The 4-Step Dental Implant Process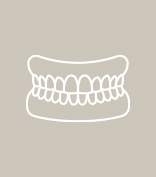 Dr. Shively has attended specialty training and continuing education courses to be able to complete the entire dental implant procedure from the comfort of his own dental office, from implant placement surgery to restoring the implants. That way, you'll be able to stick with the same, trusted team of professionals that you started your treatment with. Here's what you can expect:
Dental Implant Consultation: First, we'll want to inspect your oral health and the status of your smile. With this information, Dr. Shively can begin to formulate a custom treatment.
Dental Implant Surgery: Dr. Shively will personally place one or more implants into the jawbone, creating a sturdy foundation.
Dental Implant Osseointegration/Abutments: The implants will need a few months to bond with the bone. We may also attach abutments, which will connect the implant to the lifelike restoration.
Final Placement of Dental Implant Restorations: Our team will seat your brand-new "teeth" over the implant or implants, ensuring a comfortable, confident fit!
Benefits of Dental Implants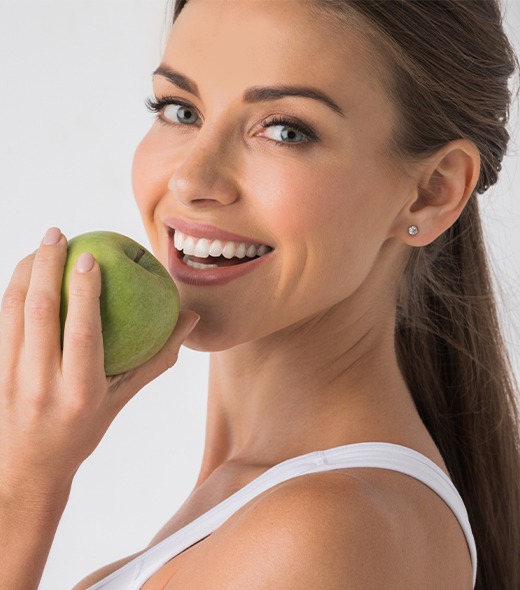 Dental implants have so much to offer. They combine the aesthetic beauty of traditional restorations with a practical approach of restoring the entire structure of missing teeth. This allows patients to enjoy a wide array of benefits, including:
Prevent jawbone deterioration with stimulation of the area.
Natural looking and feeling replacement teeth.
Lifespan of 35+ years with routine maintenance and at-home care.
No alteration of surrounding teeth necessary to restore missing ones.
Maintain better oral health with a complete smile.
Preserve your facial structure by preventing bone loss.
No need to worry about messy adhesives.
Enhanced eating and speaking abilities.
The list of benefits when you get dental implants goes on and on, but to find out how they can change your life, it's best to visit your implant dentist in Lubbock. Dr. Shively will walk you through the pros and cons of treatment in your unique situation and take the time to help you understand the process.
Who Dental Implants Can Help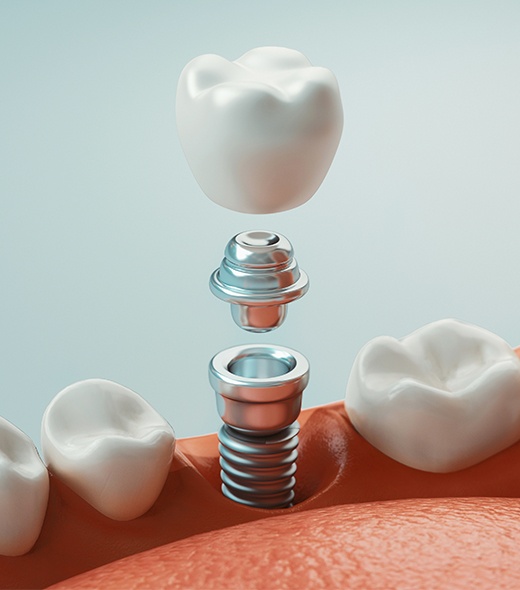 Not everybody is a good candidate for dental implants, which is why the initial consultation process is so important. During your appointment, Dr. Shively will take X-rays of your mouth and conduct a thorough examination. He'll also speak with you about any expectations and goals that you have for your smile. Based on this information, he'll outline a customized treatment plan for you so you know what to expect.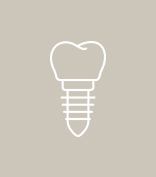 Missing Single Tooth
To replace one tooth, Dr. Shively will place a single dental implant in the gap in your smile. Once it has fused with the jawbone, our team can then attach a customized dental crown that will look completely natural surrounded by your home-grown teeth.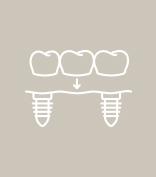 Missing Multiple Teeth
To replace two or more missing teeth in a row, we also offer implant-retained bridges. Instead of altering surrounding teeth, like we would have to do with a traditional bridge, we'll place two dental implants on either side of the gap in your smile. These will anchor the prosthetic securely in place.
Understanding the Cost of Dental Implants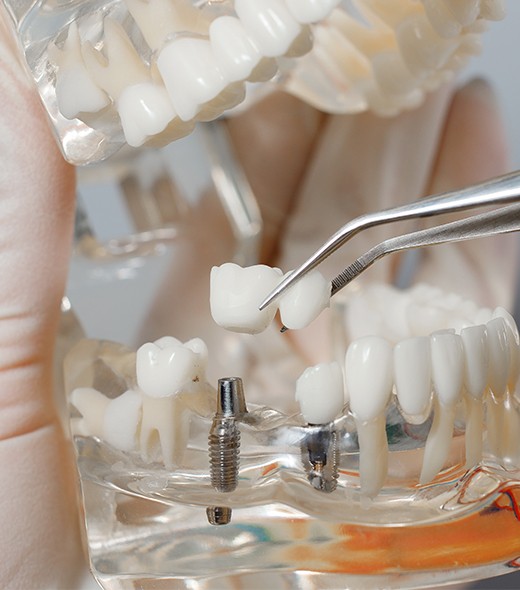 Every dental implant treatment that we do is different because they're customized to meet each of our patient's unique needs. The cost of your procedure will depend on a number of factors, including what type of restoration you need, how many dental implants you need to have placed, and whether you require preparatory procedures like a bone graft or tooth extraction. We'll outline the price in detail during your initial consultation as well as our financing options that are available to you.
Dental Implant FAQs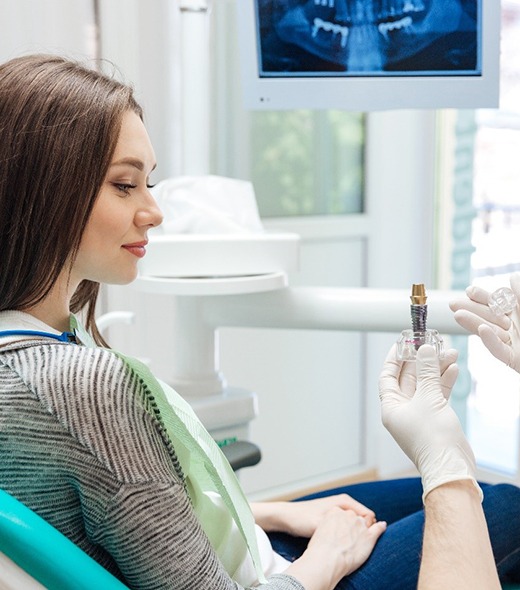 From the process to the benefits, the above information is designed to help you determine if dental implants in Lubbock are right for you. However, considering it's a major decision, it's natural to still have a few questions on your mind. As a result, we've taken the time to answer some of the most frequently asked questions below. Of course, if you'd prefer to speak directly with our team, don't hesitate to get in touch!
Is There Anything I Shouldn't Eat with Dental Implants?
In the beginning, you'll be asked to stick to soft foods, like mashed potatoes, applesauce, oatmeal, and yogurt. Once you've fully recovered, you can enjoy all of your favorite foods again! That's because dental implants are comprised of high-quality, durable materials and are inserted directly into your jawbone, restoring your bite force. Just be sure to exercise caution with especially hard and sticky foods that can chip or crack your restoration.
Does Getting Dental Implants Hurt?
Since a local anesthetic is used before the procedure begins, the process of getting dental implants is virtually pain-free. Once you return home, you'll likely experience some soreness and discomfort. After all, getting dental implants involves oral surgery! The good news is that using a cold compress, sticking to soft foods, and taking OTC pain medication as needed will help keep you comfortable.
What Can Cause Dental Implants to Fail?
Dental implants can fail for a number of reasons, including chronic teeth grinding, tobacco use, and certain medications. However, the two most common causes are peri-implantitis (a form of gum disease) and failed osseointegration (the fusion of the implant post to the jawbone). Don't worry – all of these will be reviewed during your initial consultation. That way, you have an in-depth understanding of your role in the dental implant process.
Will People Be Able to Tell That I Have Dental Implants?
All too often, patients are hesitant to get dental implants because they are worried the results will turn heads for all of the wrong reasons. It's important to keep in mind that dental implants in Lubbock are custom-made for each patient. Consequently, they blend in seamlessly with your surrounding teeth. Plus, they stay in place when you laugh, chew, and speak (unlike tooth-replacement options from decades prior), making them lifelike in look and feel.
How Soon After a Tooth Extraction Can I Get Dental Implants?
The answer depends. While some patients can get a dental implant placed the very same day, others have to wait 10+ weeks for their mouth to heal. The decision is ultimately up to you and your dentist. To find out how quickly you can get dental implants after having your teeth extracted, schedule an initial consultation! From there, our talented implant dentist in Lubbock can conduct a thorough exam and recommend the best approach.