Cosmetic Dentistry – Lubbock, TX
Get the Flawless Smile
You've Always Wanted

Even small imperfections like dental discoloration and minor chips and cracks in your teeth can have a drastic impact on your confidence. Dr. Shively offers several personalized cosmetic dental treatments that can help revitalize your grin and boost your self-esteem. Our team makes sure to spend time with you learning about the goals and desires that you have for your smile. That way, we can help you achieve your ideal results. To learn more about a treatment or find out what options for cosmetic dentistry in Lubbock, TX will best fit your needs, schedule a consultation with Dr. Shively and our team today!
Why Choose Kevin Shively, DMD for Cosmetic Dentistry?
Safe & Effective
Teeth Whitening
In-House & 3rd Party
Financing Available
A Dentist Who Listens
to Your Needs
Porcelain Veneers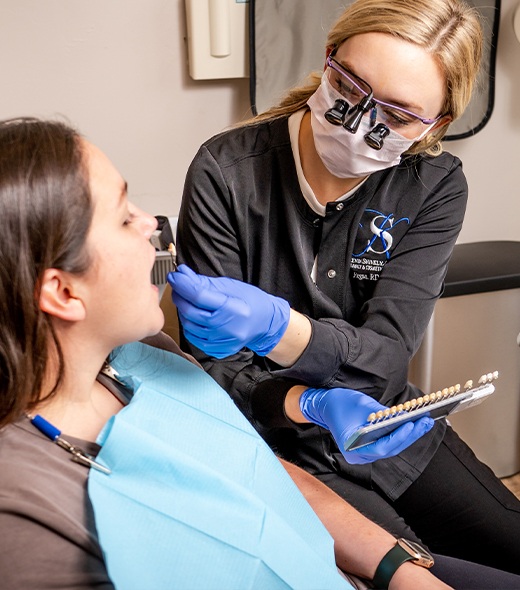 Veneers are thin, customized sheaths that are specially designed to fit over the visible surface of your teeth to conceal a wide variety of flaws, including dental damage, gaps, slight misalignment, and severe discoloration. They're typically made from stain-resistant porcelain that's custom-shaded to match the color of surrounding teeth and incredibly durable. Once cemented to your prepared teeth, they can last for up to two decades with routine at-home care and professional maintenance.
Metal-Free Dental Crowns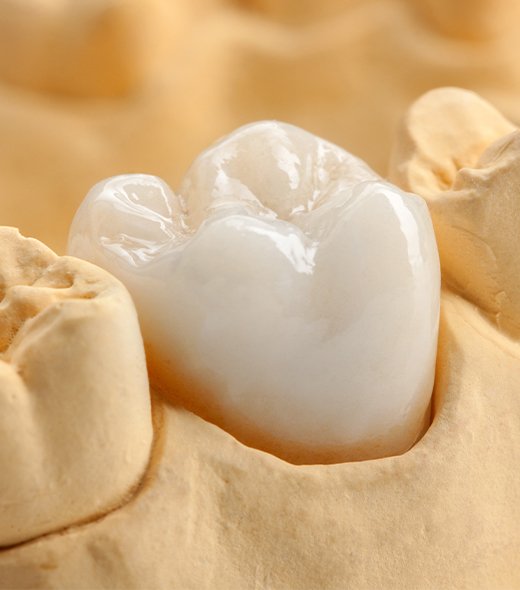 Do you have an outdated metal crown that is the most noticeable feature of your smile? If you're ready to replace it with a more discreet and beautiful alternative, get in touch with our team today! We offer metal-free crowns that are made from durable zirconia, porcelain, and ceramic. Not only do they flawlessly incorporate with surrounding teeth, but they also have the ability to last for over a decade with proper maintenance.
Cosmetic Dental Bonding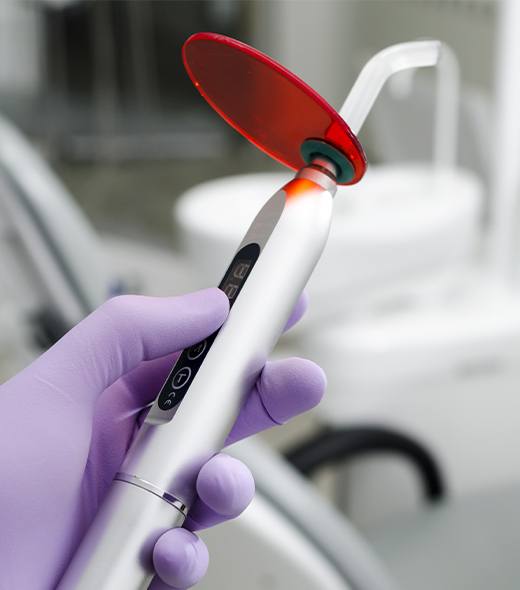 If you have a tooth with mild to moderate damage, like a chip or crack, cosmetic bonding can help restore it! This cost-effective cosmetic treatment typically only takes one appointment to complete. Dr. Shively will color-match a composite resin material to your teeth and sculpt it into the shape of the missing structure. He'll then attach it to your tooth and harden the substance using a UV light. This will allow it to chemically fuse with your tooth enamel. Once the process is complete, it will look virtually indistinguishable from your natural tooth and help protect the vulnerable inner structures of the tooth.
Teeth Whitening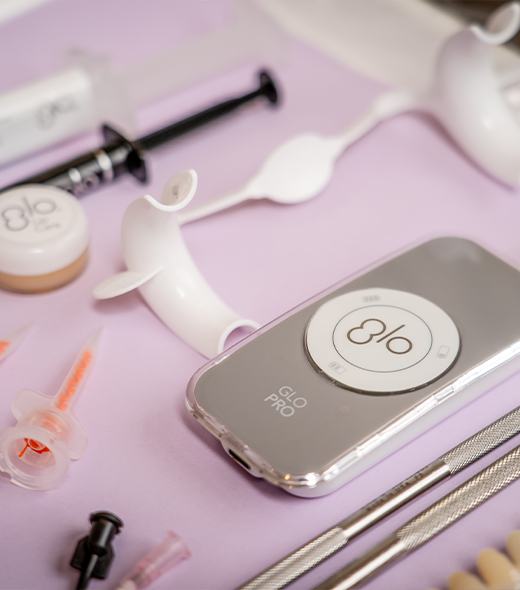 Are you tired of wasting your money on over-the-counter teeth whitening kits that don't offer the "amazing results" that they claim to deliver? Dr. Shively offers convenient take-home and fast in-office professional treatment using Glo Teeth Whitening. It's safe, clinically tested and proven to be effective. Depending on what type of treatment you go with, you can achieve noticeable results within a single appointment or two weeks.
Virtual Smile Design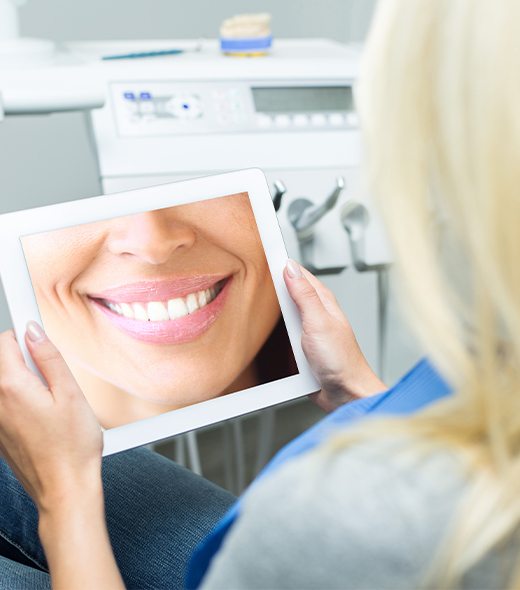 Has the one thing that has been standing in your way of getting cosmetic dentistry the fact that you can't see what the results will look like until after they're permanent? Dr. Shively uses advanced imaging to craft a 3D, realistic model of your mouth. He can alter it to show you what your smile will look like after you receive treatment. That way, you won't have to feel like you're taking a gamble on your smile because you'll be able to see the results before you commit to treatment!
Cosmetic Dentistry FAQs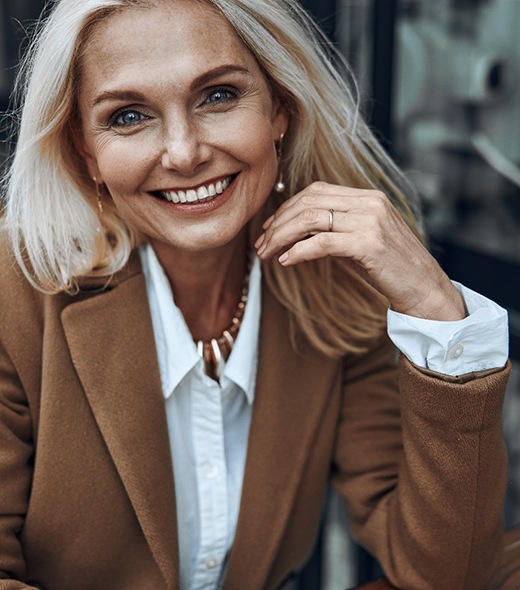 Are you eager to enhance your smile? There are all sorts of cosmetic dental treatments out there to help you achieve the beautiful results that you're looking for. However, getting cosmetic dentistry means investing in your smile, so it pays to be well-informed. Here are the answers to some of the most common question we receive about cosmetic dentistry in Lubbock. If you don't see the information that you've been looking for below, give us a call. We're eager to help you achieve your dream smile!
Is Cosmetic Dentistry Expensive?
Many people associate cosmetic dentistry with expensive treatments, but this doesn't have to be the case. Its pricy reputation might stem from the fact that dental insurance rarely covers cosmetic treatments, so you'll typically have to pay out of pocket. While this may seem costly at first, it's important to consider the investment that you're making in your self-esteem, confidence, and quality of life.
Is Cosmetic Dentistry Safe?
As long as you're under the care of a trained professional, then yes, most cosmetic dental treatments are perfectly safe for the majority of patients. However, not every treatment is right for everyone, which is why we will examine your smile ahead of time to give you an honest assessment of which procedures may or may not be right for you. Some cosmetic services can pose a risk if there is an existing oral health issue. For instance, placing a veneer over a decayed tooth could make the decay more difficult to treat later on. These issues will need to be addressed and eliminated first.
How Do I Know If I Need Cosmetic Dentistry?
If you aren't completely confident when showing off your smile, you could likely benefit from cosmetic dentistry. Stained or discolored teeth often can't be fixed with whitening products you get from the grocery store, but professional whitening is highly effective. Chipped and cracked teeth can expose your teeth to harmful bacteria, so a veneer or crown may be necessary. If you're hoping to appear more youthful, cosmetic dentistry has been known to take years off your smile. The best way to determine which cosmetic dental treatment(s) is right for you is to see us for an initial consultation.
Does Cosmetic Dentistry Hurt?
Many patients are hesitant to commit to treatment because they are afraid that it will be painful. The good news is that Dr. Shively is here to make your treatment experience as comfortable as possible. Most cosmetic dental treatments are non-invasive, like whitening and bonding. For treatments like veneers, your mouth will be numbed before the procedure begins. There may be some residual soreness for a few days, but this is mild and temporary.