Sedation Dentistry – Lubbock, TX
Helping You Feel Relaxed
in the Treatment Chair

Countless adults come to us feeling anxious and nervous about visiting the dentist's office. No matter what your age is, bad past experiences, a fear of receiving bad news, and sensory overload can have a drastic impact on your oral health by keeping you from visiting our dental office for your necessary treatments. We offer fast-acting and safe option for sedation dentistry in Lubbock, TX to help you feel more relaxed when you visit us. Just let us know how you're feeling before your appointment so we can prepare!
Why Choose Kevin Shively, DMD for Sedation Dentistry?
For Patients with
Strong Gag Reflexes
Understanding & Caring Dental Team
Patient Comfort is
a Top Priority
Nitrous Oxide Dental Sedation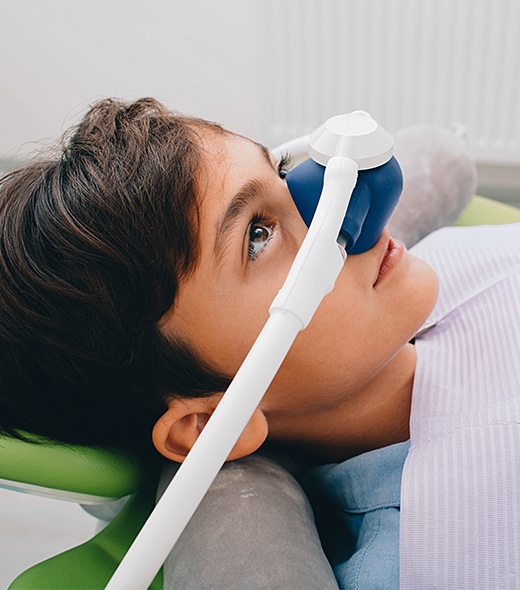 Nitrous oxide is a fast-acting sedation method that we administer in-office, as soon as you get comfortable in our treatment chair. We'll place a small nose mask on your face that will allow you to breathe in a colorless, odorless gas. The effects of the sedation take place almost immediately. You'll feel a wave of euphoria and relaxation wash over you as we work on finishing up your treatment. As soon as we're done, we'll remove the mask and you'll feel the effects quickly fade away, allowing you to continue on with your day as you normally would.
Oral Conscious Sedation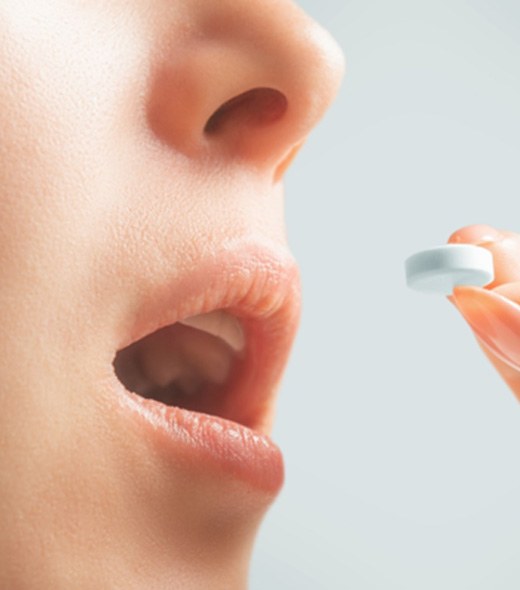 This form of sedation is reserved for patients who have a more difficult time remaining still or calm during dental treatment. This method is also incredibly useful for those who are undergoing extensive procedures, experience discomfort from sitting for prolonged periods, and/or have a highly sensitive gag reflex. Your dentist will provide you with a sedative that you will be asked to take a certain amount of time before arriving at your scheduled appointment. This will allow you to remain completely relaxed throughout your treatment. While you'll be conscious enough to respond to simple questions and commands from our team, you likely won't remember your visit. Once we're finished, the effects should wear off after several hours. For your safety, we ask that you come with an escort that has a valid driver's license and can take you to and from your appointment in a covered vehicle.
Sedation Dentistry FAQs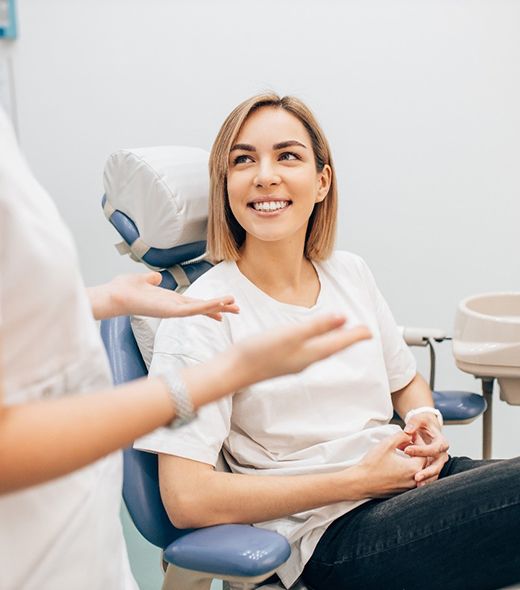 Does the thought of sitting in a dentist's chair fill you with dread? If so, don't worry – you're not alone. Millions of Americans suffer from dental-related phobia or anxiety. Luckily, sedation dentistry in Lubbock can help significantly ease your nerves during your appointment. We want our patients to be well-informed before getting it, which is why we've decided to answer some of the most common questions about sedation dentistry. To learn more, continue reading or call our office to speak to a member of our team!
Is Sedation Dentistry Safe?
Yes, sedation dentistry in Lubbock is a perfectly safe option for most people. Nitrous oxide, in particular, is considered to be one of the safest sedation methods across the board. During your appointment, Dr. Shively will review your medical history and current medications to ensure there won't be any negative reactions. It will also help them determine whether or not to administer sedation and which type to use. While you're under sedation, our dental team will monitor your vitals (i.e., blood pressure, oxygen levels, heart rate) at all times to make sure you're completely safe.
Will I Remember Anything with Dental Sedation?
Most forms of sedation dentistry keep you awake during your procedure. However, many patients still tend to forget what happened during their appointment. The type of sedation you receive will affect how much you remember afterward. For example, IV sedation is more likely to make you forget your procedure than oral conscious sedation and nitrous oxide. The good news is that the amnesic effect of sedation has made getting dental care much easier for patients with severe anxiety or negative past experiences.
Is Sedation Dentistry Covered by Insurance?
Short answer: no, most dental insurance plans do not cover the cost of sedation dentistry. It's primarily because many policies classify sedation as a "luxury" treatment, similar to cosmetic dental services. Of course, there are exceptions for certain patients. Those with disabilities (i.e., cerebral palsy, autism, Parkinson's) that make it almost impossible to receive dental care without sedation may be eligible for coverage. Additionally, sedation dentistry might be covered in cases where the procedure is complex (i.e., multiple tooth extractions). Since every plan is unique, you should contact your dental insurance provider or speak with a member of our team to better understand the ins and outs of your policy. We'll gladly explain the details of your coverage and work with you to make your care more affordable.
How Long Does Dental Sedation Last?
It depends on the type of sedation you're receiving. Nitrous oxide is a fast-acting method that helps you feel relaxed almost immediately after inhaling the gas. The effects also wear off as quickly as they start, usually fading away within minutes of breathing normal oxygen. Because you won't feel the sedation once you stop inhaling the gas, you should be good to drive yourself back home or to work after your procedure.