Sedation Dentistry – Lubbock, TX
Helping You Feel Relaxed
in the Treatment Chair

Countless adults come to us feeling anxious and nervous about visiting the dentist's office. No matter what your age is, bad past experiences, a fear of receiving bad news, and sensory overload can have a drastic impact on your oral health by keeping you from visiting our dental office for your necessary treatments. We offer fast-acting and safe option for sedation dentistry in Lubbock, TX to help you feel more relaxed when you visit us. Just let us know how you're feeling before your appointment so we can prepare!
Why Choose Kevin Shively, DMD for Sedation Dentistry?
For Patients with
Strong Gag Reflexes
Understanding & Caring Dental Team
Patient Comfort is
a Top Priority
Nitrous Oxide Dental Sedation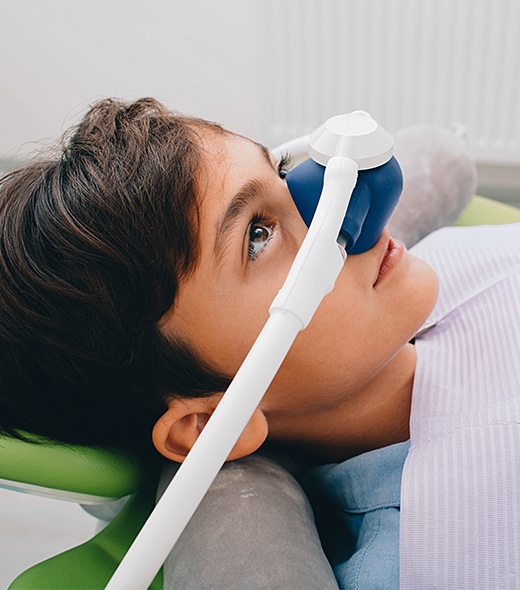 Nitrous oxide is a fast-acting sedation method that we administer in-office, as soon as you get comfortable in our treatment chair. We'll place a small nose mask on your face that will allow you to breathe in a colorless, odorless gas. The effects of the sedation take place almost immediately. You'll feel a wave of euphoria and relaxation wash over you as we work on finishing up your treatment. As soon as we're done, we'll remove the mask and you'll feel the effects quickly fade away, allowing you to continue on with your day as you normally would.