Preventive Dentistry – Lubbock, TX
The Key to Great
Dental Health

Dr. Shively focuses on the larger picture when it comes to how your oral health impacts your overall well being. Easily preventable problems like cavities and gum disease may not seem serious, but when they're left to develop, they can increase your risk of forming life-changing medical conditions, such as heart disease. Dr. Shively loves to educate his patients on these topics so they can better understand the importance of preventive dental care. He also provides a wide array of options for preventive dentistry in Lubbock, TX to help protect your smile from the threat of these issues.
Why Choose Kevin Shively, DMD for Preventive Dentistry?
Using the Latest
Dental Technology
We're Dental
Insurance Friendly
Patients of All
Ages Welcome
Dental Checkups
& Teeth Cleanings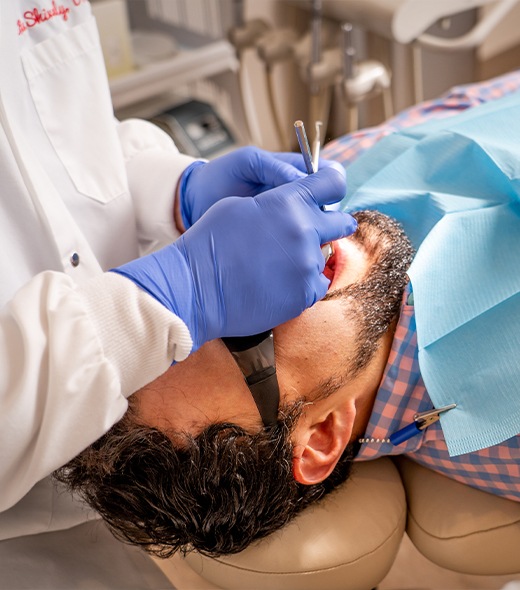 The American Dental Association recommends visiting your dentist once every six months for a checkup and cleaning to ensure that your teeth and gums remain healthy. During these appointments, Dr. Shively and our team will take X-rays of your mouth to see if any issues are lingering below the surface and conduct a thorough visual examination. If we spot anything out-of-the-ordinary, we'll let you know and recommend a treatment plan to address the issue. That way, it doesn't have an opportunity to get worse.
Nightguards for Bruxism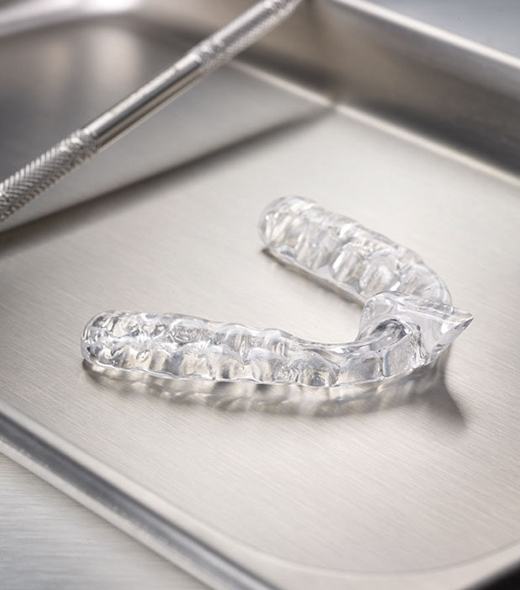 Do you wake up with a sore jaw or dull headache? These are a couple of common signs of bruxism, or nightly teeth grinding and clenching. When your condition goes unaddressed, it can result in worn-down molars that are more susceptible to decay and increase your risk of breaking or damaging a tooth. To help protect your teeth, Dr. Shively offers custom-crafted, durable acrylic mouthguards that you can wear as you sleep.
Fluoride Treatments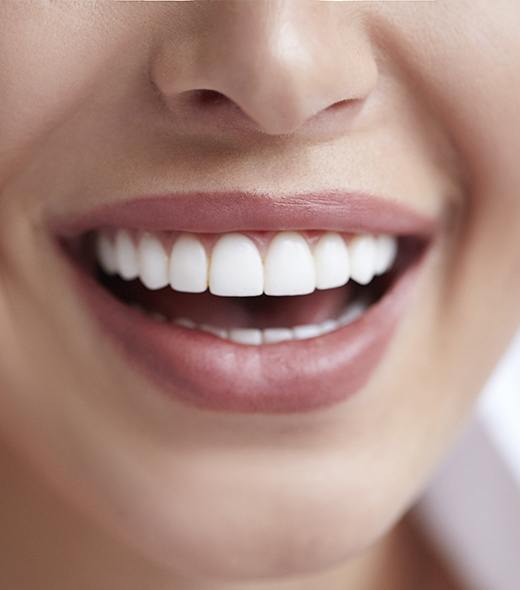 Fluoride is a naturally occurring mineral produced by rocks that has been shown to strengthen tooth enamel and help prevent cavities. Many towns add fluoride to their local water supply, and the mineral can also be found in fresh fruits and vegetables. If you don't receive enough of it in your daily diet, we offer fluoride treatments. All we do is place a fluoridated gel on your teeth and send you on your way!
Oral Cancer Screenings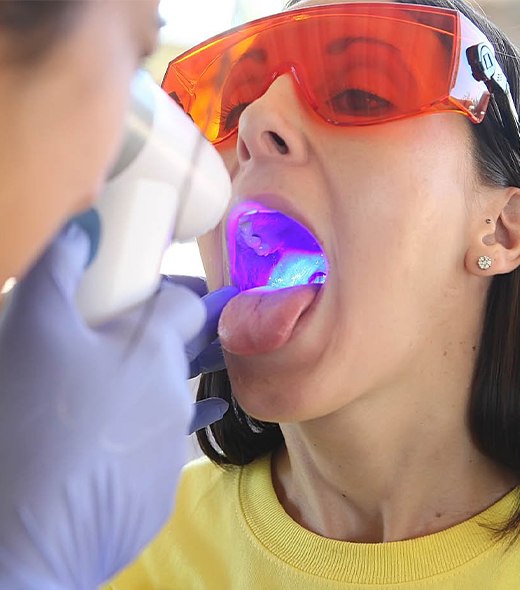 Oral cancer is a life-threatening disease when it's left to progress. Dr. Shively's goal is to spot the symptoms of this condition as early as possible to keep it from spreading to surrounding areas of the body. At each of your checkups and cleanings, our team will conduct a thorough examination of your throat, lips, and oral tissues in search of signs of oral cancer, like red and white rough patches. If we find anything, we'll refer you for additional testing.