Dentures – Lubbock, TX
Complete Your Smile
with Dentures

Your teeth are designed to last forever, however, you've lost several over the years. Whether from decay, disease, or injury, an incomplete smile has drastically lowered your self-esteem and quality of life. You don't need to live with the challenges of significant tooth loss any longer. We offer the latest solutions using dentures in Lubbock. They are carefully crafted to look and feel like your real teeth, so you can chew, speak, and smile confidently.
Who is a Good Candidate for Dentures?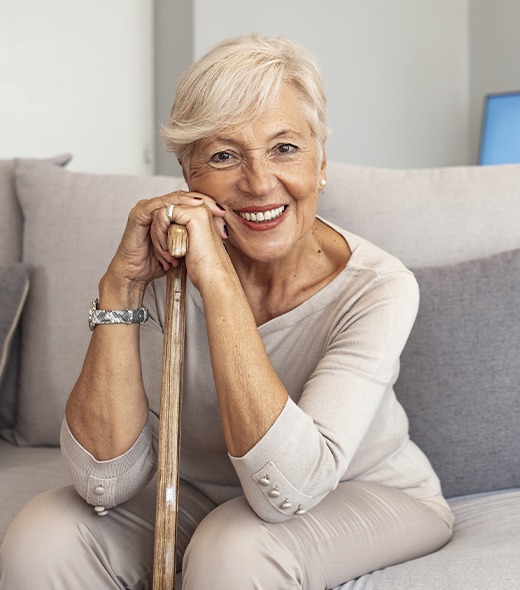 Every tooth is crucial for a healthy, functional smile. Losing even one compromises your oral and general health, but losing most of or all your teeth can have devastating consequences. Dentures are an effective option to treat major tooth loss. Although they are a tried-and-proven method to replace missing teeth, you'll still need a consultation with your dentist in Lubbock to ensure they are the right choice for you.
Dentures are recommended for patients who have severely damaged or missing teeth throughout one or both arches. Your dentist will perform a thorough examination of your smile and learn more about your medical and oral health history. In some cases, you may need additional procedures before rebuilding your smile, like tooth extractions or periodontal therapy.
Types of Dentures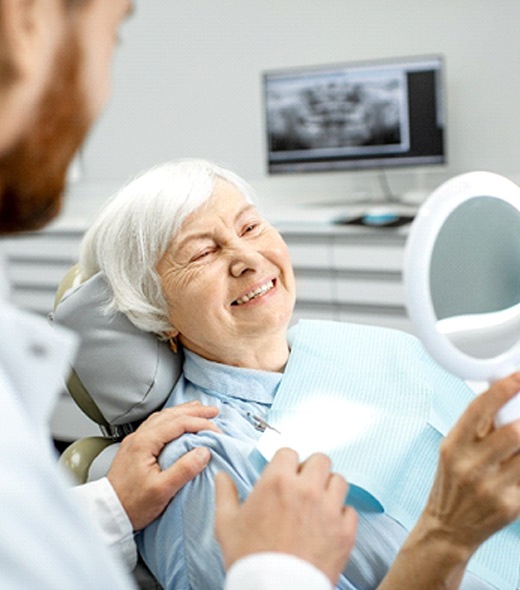 Dentures have undergone several improvements over the years, giving you more options to rehabilitate your smile. Depending on your severity of tooth loss and preferences, you might be a candidate for: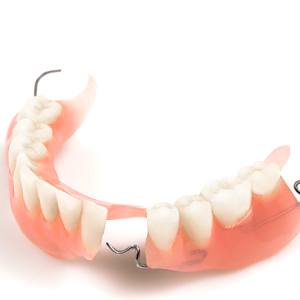 Partial Dentures
Patients who still have a few healthy teeth can benefit from a partial. Prosthetic teeth are created from an impression of your mouth, which are affixed into a gum-colored base. It features a metal framework, which allows it to clip or clasp onto your remaining teeth to stay in place.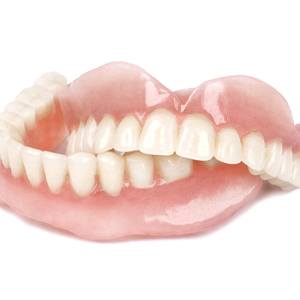 Full Dentures
An entire arch is treated with a full denture. An acrylic base is custom-made from durable, comfortable material, which holds prosthetic teeth. The denture rests on top of your gum tissue using suction or an adhesive. Although they have a bad reputation for looking and feeling fake, dentures are more realistic than ever; however, you will need to have them replaced every 5 to 7 years.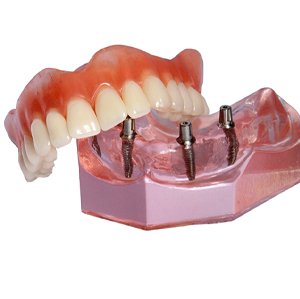 Implant Dentures
Implant dentures are unlike any other treatment because they recreate the entire tooth structure, including the root. An average of 4 to 10 titanium posts are surgically placed into the jawbone to serve as roots. A denture is attached via abutments to hold your new teeth in place. You'll never need to worry about any slipping or irritation, and your dental implants can last forever with the proper care.
The Benefits of Dentures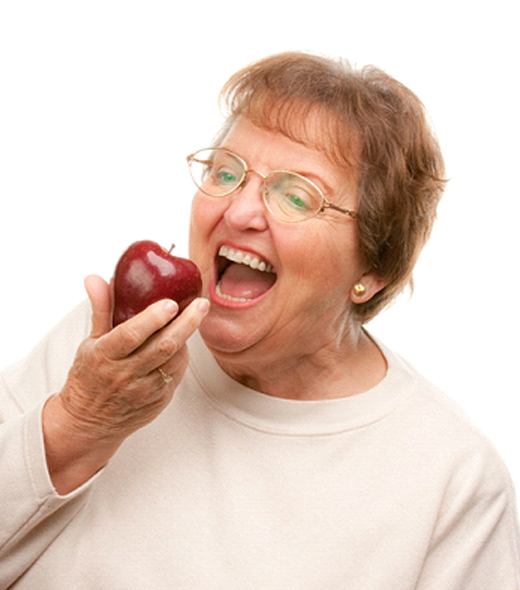 Dentures are an investment in more than just a beautiful smile. They offer several advantages, including:
Improves your self-esteem
Maintain a balanced diet
Speak clearly
Supports your facial tissues
Durable, high-quality materials
Natural-looking appearance
Cost-effective solutions
Complete Your Smile Today
If you're ready to enjoy a complete smile again, it's time to schedule your consultation. Contact our office today to see if dentures are the best option for you.