June 22, 2021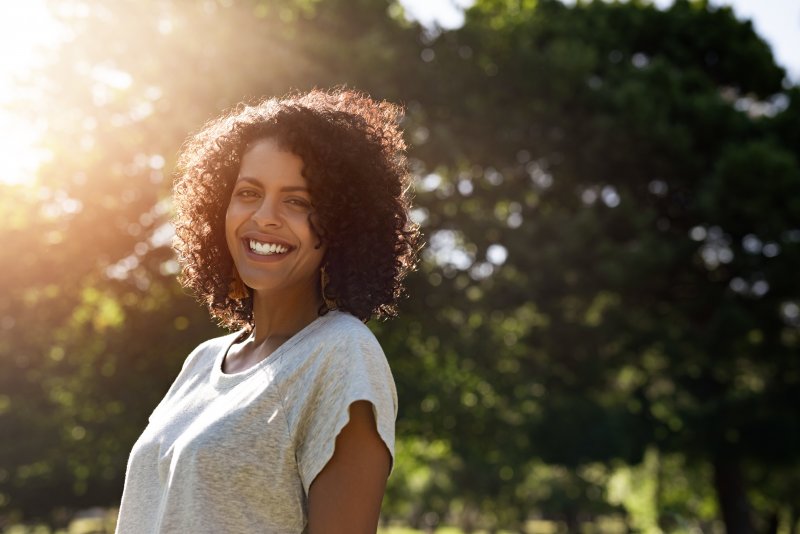 You've have been waiting all year for summer vacation to come around. You're able to take a few more days off work, spend some extra time in the sun, and might even have a vacation planned to go to the beach. One thing is for sure though. You don't want to be dealing with a dental emergency during your time off. Continue reading for some summer oral health tips.
Maintain Excellent Oral Hygiene
If you aren't keeping up an excellent oral hygiene routine, you can't expect anything to go right when it comes to your dental health. Make sure that you are brushing twice and flossing at least once every single day. Rinse your mouth with mouthwash to keep your smile extra fresh. Schedule regular cleanings and checkups with your dentist to ensure that everything is in good shape.
Go Easy on Your Sugar Intake
While the weather is warmer, you might be more tempted to reach for sugary ice cream cones, sports drinks, or soda. Having these treats on occasion doesn't usually cause too many issues, but if you are having them too often, your smile could be in trouble. This increases your risk of developing tooth decay, gum disease, and other oral health issues. You certainly don't want to spend your vacation in the dental chair getting unexpected work done.
Drink Plenty of Water
It is important that you stay hydrated, and the best thing that you can drink is water. This liquid is necessary for your entire body to function properly. Tap water is an even better choice because it contains a natural mineral known as "fluoride." This helps to protect your teeth from developing cavities. Fluoride is especially beneficial for younger kids because their adult teeth are still developing.
Don't Use Your Teeth as Tools
You use your teeth to chew your food, keep saliva in your mouth, and smile. They aren't made to rip through stubborn packaging, munch down on ice cubes, or bite your fingernails. You could end up with a broken or fractured tooth. You should only use your teeth for their intended purpose.
Use a Mouthguard
Spending time outside staying active is great for your overall health, but it can put your teeth at risk. You don't want to end up with a knocked-out or broken tooth. To keep your smile safe while out on the field, use a mouthguard. This way, you can significantly reduce your risk of hurting your smile.
Don't neglect your oral health this season. By using the tips listed above, you'll be ready to make some beautiful summer memories!
About the Author
Dr. Kevin Shively earned his dental doctorate from the University of Louisville School of Dentistry and completed an intense, one-year advanced externship following graduation. Currently, he has taken over 600 hours of continuing education and is finishing up training at the world-renowned Dawson Academy. For more information or to schedule an appointment at his office in Lubbock, visit his website or call (806) 698-8660.
Comments Off

on 5 Oral Health Tips to Protect Your Smile This Summer
No Comments
No comments yet.
RSS feed for comments on this post.
Sorry, the comment form is closed at this time.