August 25, 2021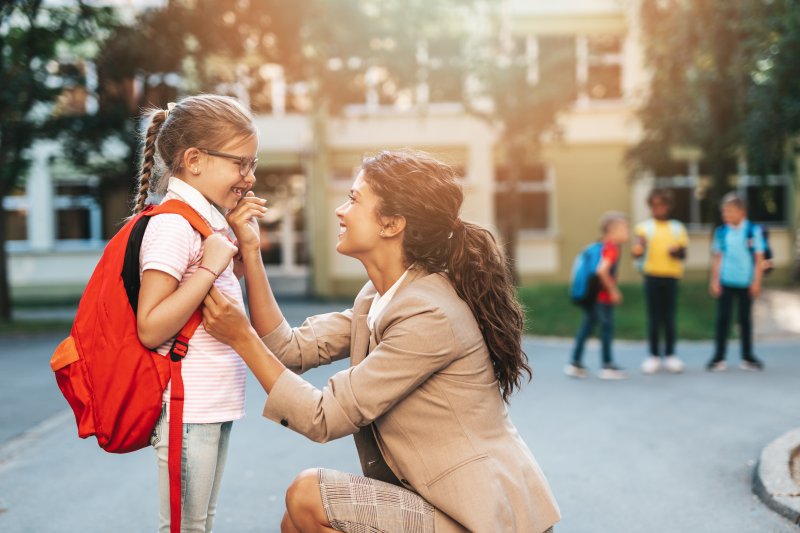 After a wonderful summer, back-to-school season is here! As a result, the first few weeks of August are normally spent shopping for school supplies, organizing carpools, setting up a classroom at home, and preparing everything else your child needs to start the new semester on the right foot. Amid all of the hustle and bustle, don't forget to schedule your child's six-month dental checkup and cleaning. After all, research shows there is a direct link between oral health and academic success. Keep reading to learn more!
What the Research Says About Oral Health & Academic Success
Thanks to research conducted by the US National Library of Medicine, the link between oral health and academic success is more evident than ever. After analyzing roughly 40,000 students, they found that those with dental problems were significantly more likely to miss school, have problems in the classroom, and not complete all of their required work. Additionally, the psychosocial consequences of poor dental health, like shyness and feelings of worthlessness, negatively affected their performance in the classroom.
4 Oral Health Tips for the New Semester
The good news is that dental problems are preventable and treatable with the right best practices in place. Heading into the new school year, keep the below tips in mind:
Enforce a solid at-home oral hygiene regimen, including brushing for two full minutes twice a day and flossing daily.
Schedule a dental checkup and cleaning every six months. This will ensure that stubborn plaque and tartar are removed and that dental problems are detected and treated in the early stages.
Pack a balanced lunch. Remember, whatever you give your child at lunch will sit on their teeth until they brush that evening.
Limit sugar consumption. Sports drinks, soda, and candy are all products your child's tastebuds love and teeth hate. To prevent cavities, keep items like these to a minimum.
Whether it's your child's first day of kindergarten or it's their senior year of high school, back-to-school season is all about setting them up for success. To ensure they have a great first semester, make sure to add scheduling their biannual dental checkup and cleaning to your to-do list!
About the Author
It was Dr. Kevin Shively's own dental injury as a child that inspired him to become a dentist! He pursued his dental doctorate at the University of Louisville School of Dentistry, and he has helped countless patients enjoy meticulous, compassionate, quality-driven dental care ever since. He has also completed more than 600 hours of continuing education at the prestigious Dawson Academy! So, if it's time for your child's six-month dental checkup and cleaning, don't hesitate to schedule an appointment via his website or by phone at 806-698-8660.
Comments Off

on What You Need to Know About Oral Health & Academic Success
No Comments
No comments yet.
RSS feed for comments on this post.
Sorry, the comment form is closed at this time.