September 27, 2021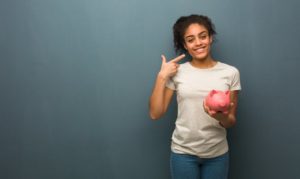 If you don't have dental insurance, you may have been avoiding seeing your dentist for routine checkups – or even necessary procedures like fillings – due to worries about cost. However, putting off dental care can harm your smile in the long run. So, how can you make dental care more affordable without insurance? One way is to see a dentist with an in-house membership plan. It can make your treatments more budget-friendly without having to deal with all of the red tape that comes with insurance. Keep reading as a dentist in Lubbock reveals how dental savings plans work and whether signing up for one is the right choice for you.
How Do Dental Savings Plans Work?
Like insurance, a dental savings plan is designed to make the cost of dental treatments, especially preventive care, more manageable. These plans are primarily meant to help you afford regular cleanings, exams, X-rays, and other routine care, but they typically also give you discounts on other services that traditional insurance won't cover. For example, insurance normally doesn't cover dental implants, but a savings plan might do so if the dentist places implants in-house.
Dental Savings Plan vs. Traditional Dental Insurance
Dental insurance comes with a great deal of red tape and paperwork, not to mention various terms that can be hard to understand (deductibles, annual maximums, waiting periods, etc.). Savings plans, on the other hand, are often much simpler. Whether you make your payments on a monthly or yearly basis, you can trust that the rate will be flat, as opposed to constantly rising insurance premiums. You also shouldn't have to wait long to access discounts – just sign up and start saving!
Additionally, those who are between jobs or self-employed can benefit from a dental membership plan. If you're a small business owner or your job doesn't provide dental insurance, signing up is a great way to make your necessary dental care affordable.
Is a Dental Savings Plan Right for Me?
Dental savings plans can help not just individuals, but entire families who are looking for an alternative to regular insurance. Whether you and your loved ones just need to make your routine checkups and cleanings more affordable, or you need extensive procedures, joining a dental membership plan is a great way to help your smile as well as your wallet.
If you're currently uninsured, then chances are that a dental savings plan is ideal for you. Call your dentist in Lubbock today and learn more about how you can get the care your smile needs without breaking the bank!
About the Author
Dr. Kevin Shively is an experienced family dentist in Lubbock, TX who loves helping his patients in any way he can, which includes making treatments easier on patients' wallets. That's why he offers an in-house membership plan for children and adults that fully covers preventive care, one needed emergency exam per year, and a 20% discount on all other procedures performed at the practice. To get started on saving, contact Dr. Shively's office at 806-698-8660.
Comments Off

on Don't Have Insurance? Here's Why You Should Consider a Dental Savings Plan
No Comments
No comments yet.
RSS feed for comments on this post.
Sorry, the comment form is closed at this time.