October 24, 2021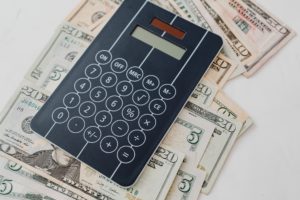 Your smile is designed to last for a lifetime with the right care, but that involves more than your toothbrush and floss. The American Dental Association recommends a cleaning and checkup with your dentist in Lubbock at least twice a year. It's easier than ever to get the affordable services you need thanks to your dental insurance. While more Americans than ever have private coverage, only 2.8% of adults meet or exceed their annual benefits. In 2019, the Centers for Disease Control and Prevention reported only 64% of adults saw a dentist within the last 12 months. If you skipped your semi-annual appointment or have benefits remaining, don't wait until it's too late to use your coverage. Here are 4 ways to maximize your dental insurance before it expires.
1. Choose the Right Dentist
Most plans recommend choosing an in-network dentist because they have pre-determined fees for common services, like cleanings, fillings, or tooth extractions. You have the freedom to visit any dentist who accepts your coverage, even if they are out-of-network. Although you won't benefit from more coverage at the time of service, you can choose the exact dentist and treatments you want. You'll be responsible for the difference between your insurance's allowable coverage and the dental office's fees.
2. Maintain Your Semi-Annual Appointments
Research shows every $1 spent on prevention can save up to $50 on restorative fees. Even if you don't have any current dental concerns, don't miss your preventive appointments. Your dental insurance pays 100% of preventive costs after making a co-payment. You can safeguard your teeth and gums healthy for minimal expense and avoid future dental bills.
3. Don't Wait to Treat Dental Problems
13% of Americans delay dental procedures, despite knowing it will cost more to treat later. Even if money is tight, you don't have to wait to resolve oral health problems because your benefits can cover up to 80% of the cost after reaching your deductible. You can treat common dental issues while they are still small to avoid an expensive dental emergency.
4. Maximize Your Annual Benefits
Your dental insurance doesn't last forever. Your benefits will reset at the end of the year. You'll lose anything remaining, including your annual allowance. You won't be reimbursed for your premiums or deductible. Any remaining benefits won't accumulate. Don't throw money down the drain. There's still time to maximize dental insurance benefits before they expire.
Everyone deserves to have a healthy, beautiful smile. Your dental insurance is a monthly investment to enjoy reduced rates to keep your teeth and gums healthy. Maximize your dental coverage today to achieve your best smile just in time for 2022.
About Dr. Kevin Shively
Dr. Shively earned his dental degree at the University of Louisville School of Dentistry before completing advanced training in oral surgery, root canals, and other state-of-the-art procedures. He works with many dental insurances to keep his services affordable. If you have any coverage you're about to lose, contact our office today to schedule an appointment before your benefits reset.
Comments Off

on 4 Ways to Maximize Your Dental Benefits
No Comments
No comments yet.
RSS feed for comments on this post.
Sorry, the comment form is closed at this time.