December 4, 2021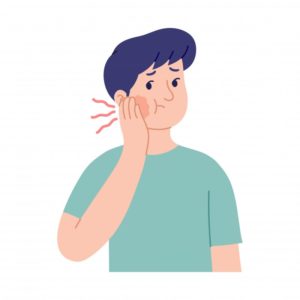 If you've ever been faced with a dental emergency, you understand the level of stress in addition to the pain you are feeling. When you're experiencing a great deal of pain and don't know where to go, it is understandable why someone would rush straight to the emergency room instead of seeing their dentist for urgent care.
Continue reading to learn more about where you should go if you are experiencing a dental emergency and why your emergency dentist in Lubbock is usually the right answer over the ER.
When Should I Go to the ER for Dental Pain?
Any emergency involving trauma to your face and mouth that requires immediate attention is usually best handled at the hospital. If you have a serious cut or laceration, a broken or dislocated jaw, or an infection that is very swollen and affecting your ability to breathe or swallow, you should either head to the emergency room or call 911. When dealing with an emergency that could be life-threatening, the hospital is the best place to be.
When Should I See My Dentist for an Emergency Situation?
When dealing with a dental emergency that is not life-threatening but still requires immediate care, the best thing to do is call your emergency dentist. They are equipped to handle any of the following:
Lost or damaged restorations
Oral abscesses
Partially dislodged teeth
Broken teeth
Knocked-out teeth
Cracked or chipped teeth
Severe toothaches
Why Seeing the Dentist Is Usually Your Best Option
When it comes to receiving dental care, even in an emergency situation, a dentist is the most qualified option. Not only are they the best person to deal with a wide variety of oral health issues, but you are also allowing others who need immediate medical attention to get faster treatment without overwhelming the emergency room staff.
Many people don't realize that in most states, it is illegal for anyone other than a dentist to perform restorative dental care, fill cavities, or pull teeth. Most emergency rooms don't have a dentist on call either. They can't do much more than rule out imminent life-threatening conditions and prescribe you antibiotics and painkillers for temporary relief. In the end, you will most likely need to head to the dentist for treatment at some point.
If you're experiencing a dental emergency, chances are that the ER is not your best option. Instead, give your emergency dentist in Lubbock a call and explain your situation. They will be happy to give you advice and help your smile get back on track.
About the Author
Dr. Kevin Shively earned his dental doctorate from the University of Louisville. During an intense, one-year externship after graduation, he focused on oral surgery, gum surgery, root canals, and other advanced topics. Currently, he has taken more than 600 hours of continuing education and is currently finishing up training at the world-renowned Dawson Academy. If you ever need an emergency dentist in Lubbock, Dr. Shively offers same-day emergency care, dental sedation is available, and his office accepts dental insurance. For an emergency or any oral health issue, you can schedule an appointment on his website or call (806) 698-8660.
Comments Off

on Should I Go to the ER for a Dental Emergency?
No Comments
No comments yet.
RSS feed for comments on this post.
Sorry, the comment form is closed at this time.