March 7, 2022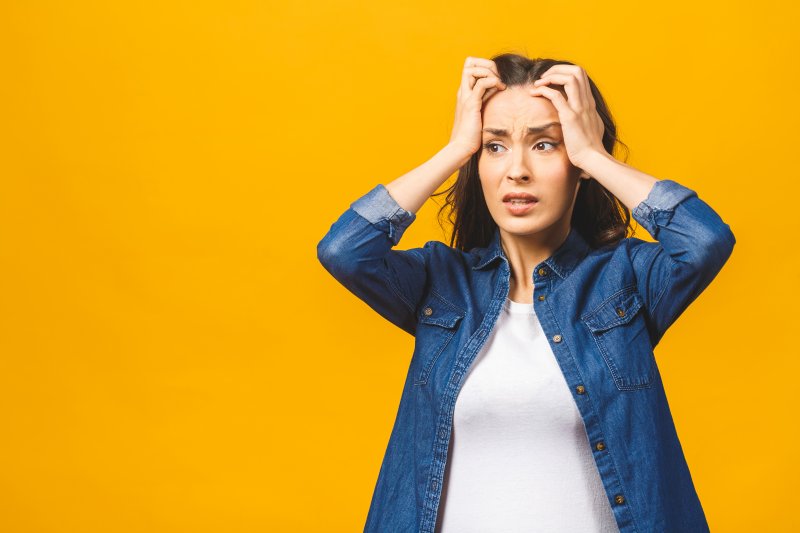 Seeking dental care is incredibly important, especially when it comes to protecting your oral and overall health. By simply scheduling a regular checkup and cleaning, you can help prevent major issues from starting! However, there are many people who hesitate at the thought of a dental visit. Listen to your dentist in Lubbock about the five reasons people avoid dental treatments and how they can overcome them.
Reason #1: Fear
The fear of seeing the dentist for dental care is known as dentophobia. This can be due to being afraid of sharp objects in the dental office or because of past traumatic experiences. The best way to overcome this condition is to find a dentist you can feel comfortable around. By having someone you can trust, you'll feel more confident and relaxed about them treating your teeth.
Reason #2: Lack of Insurance
The "lack" of insurance means you either can't currently afford a policy, or your plan is too high to afford the procedures you need. Without the financial support, most people hesitate to schedule an appointment. However, you can always ask your dentist if they accept insurance or can work with you on a payment plan that fits your budget.
Reason #3: Embarrassment
Sometimes people haven't seen their dentist in a long time, or they may not clean their teeth as often as necessary. This can lead to them to feel embarrassed and forego dental treatment to avoid being judged. But if you have a dentist that you're close to and trust, then you can be sure they'll be thrilled to see you again! After all, their main priority is to keep your teeth healthy and safe.
Reason #4: No Signs or Symptoms
Even if you aren't experiencing any discomfort or issues with your oral health, you should still consider getting a dental checkup just in case. Many conditions can start small and simply, and by having your dentist examine your mouth regularly, you can help keep yourself safe from any major problems.
Reason #5: "I Forgot"
Our schedules can keep us busy, making it easier to forget important tasks, like a dental checkup and cleaning. To help you remember, you can always set up notification emails or calls with your dental office to remind you of your next visit.
While there are plenty of reasons to hesitate to visit your dentist, there are also just as many solutions to help get you the dental care you need. But if you have any problems along the way, your dentist is always happy to help ease your concerns!
About the Author
Dr. Kevin Shively earned his dental degree from the University of Louisville School of Dentistry. To ensure he provides high-quality and modern dental care, he constantly seeks to improve his skills and techniques through continuing education. With his expert team, he offers a variety of treatments, from checkups and cleanings to emergency dentistry. If you're interested in dental care but have concerns about it, don't hesitate to visit our website or reach us at 806-698-8660.
Comments Off

on 5 Reasons People Avoid Visiting the Dentist
No Comments
No comments yet.
RSS feed for comments on this post.
Sorry, the comment form is closed at this time.