May 12, 2022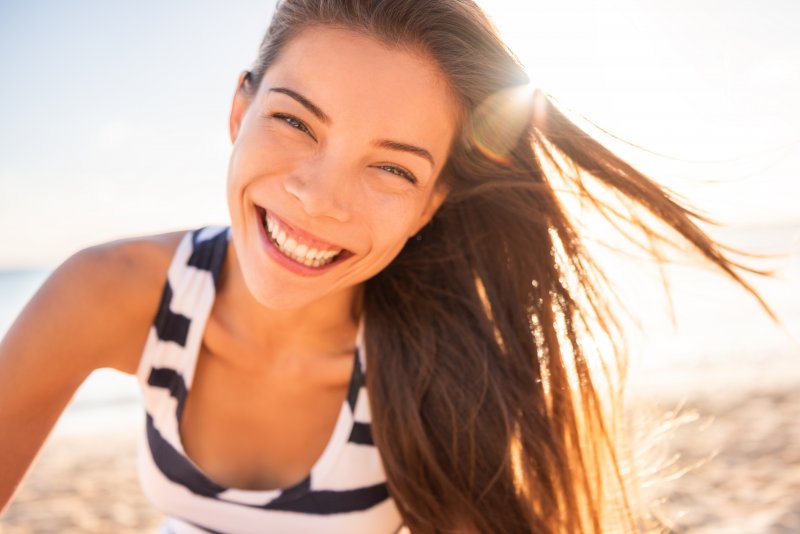 Summertime is right around the corner! Many people have several adventures and events to look forward to in the coming months. Is your smile vacation-ready? If not, don't worry – your cosmetic dentist in Lubbock can transform your pearly whites into a set you'll proudly show off. Read along to find out how you can improve your grin and boost your confidence this season.
Cosmetic Dental Bonding
Do you have minor imperfections on your teeth? Cosmetic dental bonding may be the ideal solution for you. It's a fast, convenient, and cost-effective way to erase almost any flaw! Plus, the entire treatment can be completed in as little as one appointment. Your dentist in Lubbock will apply a custom-shaded composite resin to the flawed tooth and sculpt it to perfection, masking any issue from view. Even though the process is quick, you can enjoy your natural-looking results for over a decade with proper care and maintenance.
Teeth Whitening
If you simply want to improve the color of your smile, professional teeth whitening may be the right option for you. Most dental practices offer two methods:
In-Office Teeth Whitening – The quickest, most effective way to brighten your teeth is with an in-office whitening treatment. You can get the look you've always wanted in as little as one hour!
Take-Home Teeth Whitening – Would you rather undergo treatment from the comfort of your home? If so, you can ask your dentist about a take-home whitening kit. You'll be given custom trays and a professional whitening gel to use at home. In about two weeks, you'll have the same stunning results you would've gotten with an in-office treatment.
Metal-Free Restorations
Having a damaged or decayed tooth can be a difficult problem to deal with. Not only does it bother you, but you may feel self-conscious about it whenever you smile or talk to someone. Fortunately, we can restore your oral health and improve your appearance with a metal-free restoration. A custom-made dental crown will be crafted to blend seamlessly with your smile, helping you enjoy a complete and fully functioning bite once again.
Porcelain Veneers
One of the best ways to achieve a complete smile makeover is with veneers. They can correct a wide range of dental imperfections, including staining, discoloration, chips, cracks, gaps, and even misalignment. The ultra-thin sheaths of dental-grade porcelain are adhered to the front-facing portions of your teeth, hiding any flaw from view. After a few appointments, you'll have a stunning new grin!
You no longer have to live with a smile you don't love. If you're ready to get a beach-ready grin, contact your cosmetic dentist in Lubbock and schedule a consultation today. They'll give you a set of teeth that'll have heads turning all summer long!
About the Author
Dr. Kevin Shively is passionate about helping patients achieve and maintain their happiest, healthiest smiles. He's always ready to answer questions, relieve pain, treat oral health issues, and educate patients to help them make well-informed decisions for their teeth. If you'd like to improve your summer smile, don't hesitate to ask Dr. Shively about his cosmetic services. You can make an appointment via his website or call (806) 698-8660.
Comments Off

on Enhance Your Summer Smile with Cosmetic Dentistry
No Comments
No comments yet.
RSS feed for comments on this post.
Sorry, the comment form is closed at this time.