October 6, 2022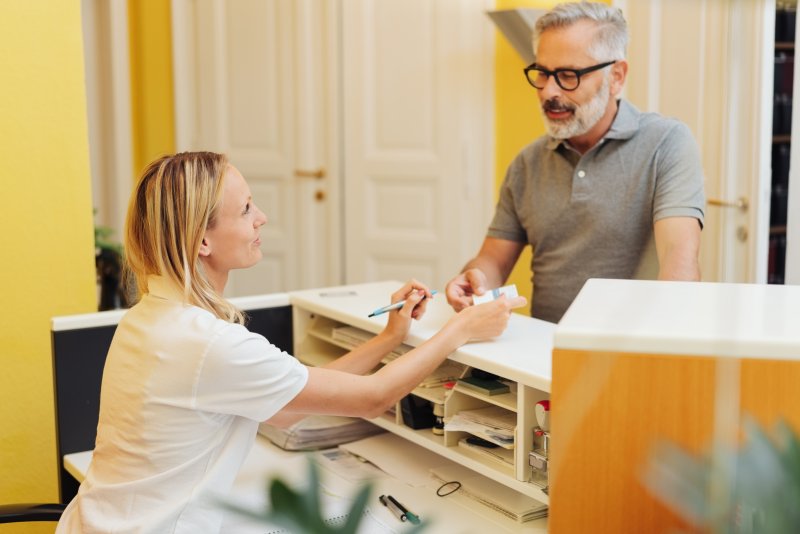 Even if you do an excellent job at keeping up with your dental hygiene routine, regular dental visits are still a necessary step to achieve optimal oral health. However, many people put their routine dental visits on hold in an effort to save a few bucks. The truth is that by seeing your dentist every six months, you can end up saving a lot of money in the long run. Here are some reasons why this is the case.
Prevent Tooth Decay
Even if you are an excellent brusher and flosser, there will always be places that you're going to miss. This is where your routine dental cleanings come into play. During your visit, your hygienist will clear away buildups of plaque and tartar that can eventually lead to decay. Your dentist will check for existing decay so it can be treated sooner rather than later. By opting for a filling now, you may be able to avoid the need for root canal therapy or an extraction in the future. Both of these treatments are more invasive and have a higher out-of-pocket cost, even if you have dental insurance.
Ward Off Gum Disease
Every time you have a dental checkup, your dentist examines your smile for signs of gum disease. This condition is extremely common. Approximately half of American adults over the age of 30 are suffering from gum disease at one stage or another. Fortunately, this condition is very easy to prevent and can even be reversed in its early stages. However, when left untreated, gum disease can progress and cause gum recession, loose teeth, and tooth loss. It has even been linked to other medical issues in the body, some being life-threatening – like heart disease and diabetes. By addressing gum disease with your dentist now and working on a solution, you can save money by not having to worry as much about future restorations and invasive gum disease treatments.
Reduce Staining
At the end of your dental cleaning, your hygienist polishes your teeth using a gritty material known as prophylaxis paste. This helps to break apart surface stains that are caused by smoking, drinking coffee, and aging. By having this done regularly, you are less likely to feel the need to invest in cosmetic services to reverse discoloration in the future.
Early Detection of Oral Cancer
Your dentist checks for this deadly disease at the start of all your checkups. When detected early on, it can often be easily treated, and patients can make a full recovery! However, since it progresses so quickly, missing a single dental visit could mean that you need intensive chemotherapy and other invasive, costly treatments. Remember that your dental visits not only save you money, but they can even save your life!
If you haven't had two checkups this year, now is the best time for you to schedule an appointment. By seeing your dentist before the year ends, you can get the most out of your dental insurance benefits!
About the Author
Dr. Kevin Shively is an experienced dentist serving patients in the Lubbock community. He earned his dental doctorate from the University of Louisville School of Dentistry and has completed over 600 hours of continuing education to expand his knowledge and skills. For more information or to schedule your next visit at his office in Lubbock, visit his website or call (806) 698-8660.
Comments Off

on Visit Your Dentist to Save Money!
No Comments
No comments yet.
RSS feed for comments on this post.
Sorry, the comment form is closed at this time.