January 19, 2023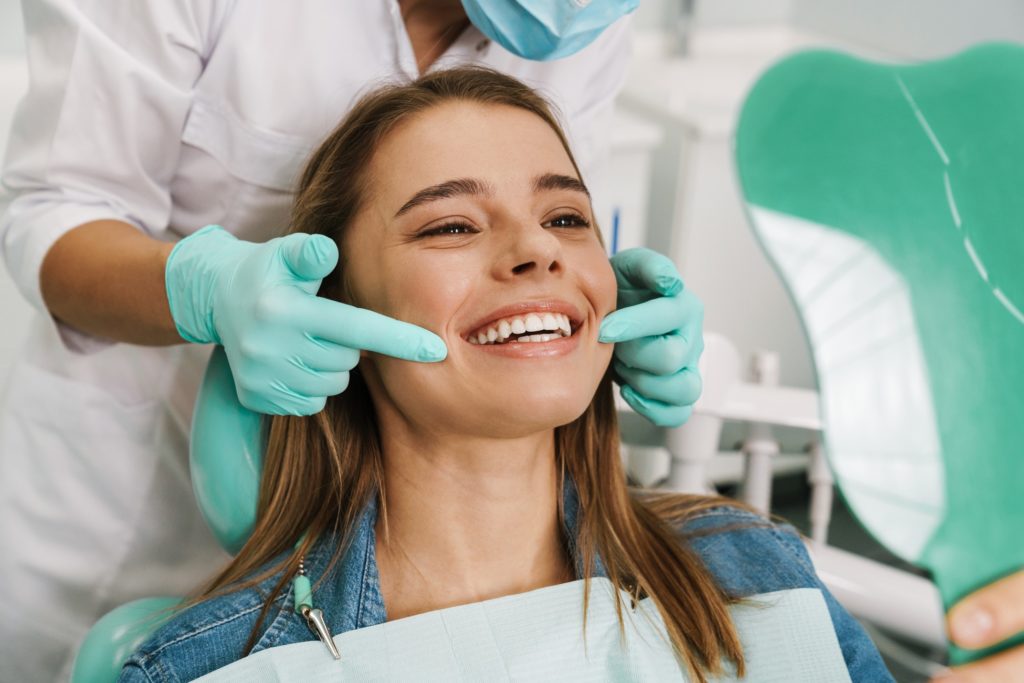 With the new year comes a fresh start; a blank slate to start good habits and leave unhealthy ones in the past. So, if you've stopped flossing daily, you haven't visited your dentist in over six months, and you can't even remember the last time you replaced your toothbrush, don't get discouraged – now is the time to turn over a new leaf. With this in mind, keep reading for five New Year's Resolutions for a healthier smile.
1. Visit Your Dentist Every Six Months
Has it been more than six months since your last dental visit? Then one of the biggest steps you can take toward a healthier smile is scheduling both of your checkups and cleanings for 2023! These appointments come with several benefits – from allowing your dentist to screen for oral cancer to ensuring stubborn plaque and tartar are removed by your dental hygienist.
2. Floss Each and Every Day
Remember, brushing only cleans about 60% of the surface of your teeth. To clean the other 40%, you need to floss! If you've fallen out of the habit of flossing daily, then now is the time to change that. Set a reminder on your phone to help make this best practice routine, and get a traditional floss alternative (like an oral irrigator) to help make the process even easier!
3. Eat More Vitamin-Rich Foods
Instead of focusing on what you can remove from your diet, think about what you can add! Fresh fruits and vegetables are a great place to start since they don't have added sugar and contain vitamins that can help keep your teeth healthy from the inside out. Bonus tip: if you aren't a fan of the taste, try sneaking some vegetables into your morning smoothie or using a different cooking method, like air frying!
4. Replace Your Toothbrush Every Three Months
It doesn't take long for your toothbrush to become home to bacteria and germs. That's why the American Dental Association recommends getting a new one every quarter! If you're still using a manual one, consider upgrading to electric. Not only do these offer a better clean, but they also come with built-in timers and scheduled replacement bristles so you don't have to remind yourself.
5. Drink More Water
Are you a fan of soda, coffee, wine, or juice? Don't worry – you don't have to completely eliminate them from your diet for the sake of your oral health. It is a good idea, however, to sip on plenty of water throughout the day. This will help keep you hydrated, rinse food particles from your teeth, and prevent dry mouth!
About the Practice
Dr. Shively earned his dental doctorate from the University of Louisville School of Dentistry before undergoing a one-year advanced externship. During this time, he studied oral surgery, gum surgery, root canals, and other advanced topics. To this day, he prioritizes continuing education – he has completed over 600 hours! If it's been more than six months since your last checkup or you want to learn more about keeping your smile healthy in 2023, visit his website or call (806) 698-8660.
Comments Off

on Make 2023 the Year of Your Best Smile with These 5 Resolutions!
No Comments
No comments yet.
RSS feed for comments on this post.
Sorry, the comment form is closed at this time.