March 5, 2023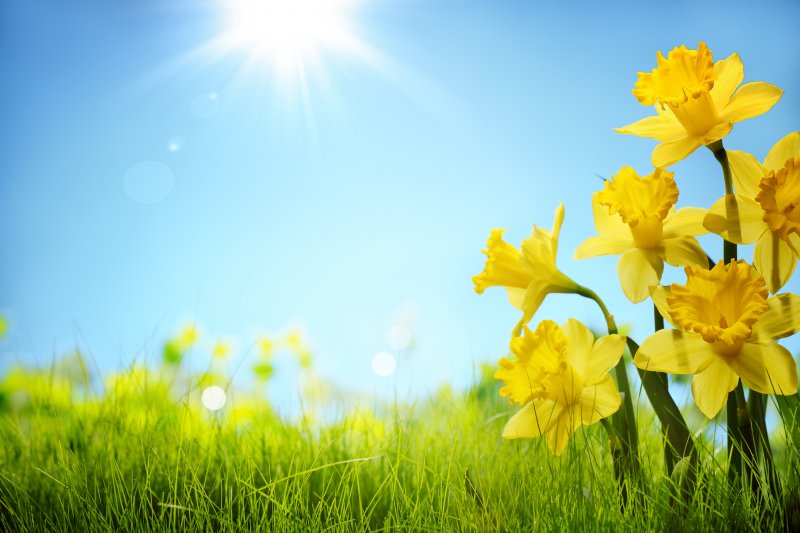 A spring cleaning is an opportunity to clear the cobwebs off of something that you've been neglecting. For many people, oral health is one of those things. It's recommended that you see your dentist bi-annually for routine preventive care, but some people have trouble making a habit of that.
If that's you, here are a few reasons you should consider having your dentist give your teeth a spring cleaning.
Cleaning in Places You Can't Reach
No matter how diligent you are, there are certain corners of your mouth that you can't effectively reach with brushing, flossing, or even mouthwash. As a result, plaque deposits can build up in these areas, which increases your chances of developing gum disease or tooth decay.
By seeing your dentist regularly, you give them the opportunity to clean up these plaque deposits, which can substantially improve your overall oral health.
Saving Money with Insurance
If you have dental insurance, you may have noticed that it covers different kinds of care at different rates. For the most part, preventive care—like checkups and cleanings—is covered at a much higher rate than fillings or root canals. Many dental plans even pay 100% of the cost of your biannual checkups.
Insurance companies know that prevention is the easiest way to deal with oral health problems, which is why they want to incentivize their enrollees to see the dentist often, minimizing the amount they have to pay as a whole.
Catching Problems Early
Many of the most common oral health problems, like gum disease and tooth decay, only get worse with time if left untreated. More serious conditions, like oral cancer, can only be treated at their earliest stages. Gum disease also becomes irreversible if it progresses to a certain point, meaning that it's crucially important to catch it early.
Making frequent trips to the dentist can allow them to check and treat you for these conditions, which can improve your overall health. Let your dentist give your teeth a spring cleaning—you won't regret it!
About the Author
Dr. Kevin Shively's favorite thing about being a dentist is coming to work every day and helping people be their best selves. Whether he can relieve someone's discomfort, transform their smile, or just educate them on their oral health, he loves being able to help people get immaculate smiles. Dr. Shively graduated from the University of Louisville School of Dentistry, and since then has completed over 600 hours of continuing education.
If you have any questions about how you could benefit from preventive care, we can be reached at our website or by phone at (806) 698-8660.
Comments Off

on Here's Why Your Teeth Need a Spring Cleaning
No Comments
No comments yet.
RSS feed for comments on this post.
Sorry, the comment form is closed at this time.