August 10, 2023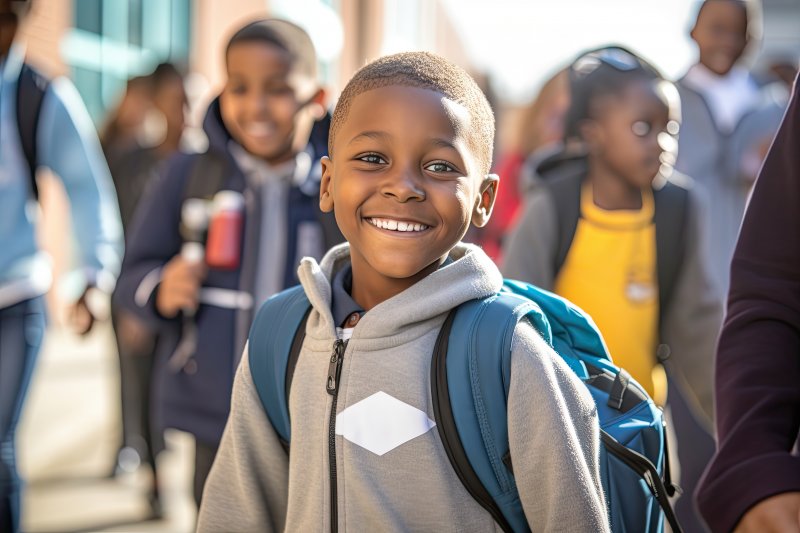 The beginning of fall is a busy time of year. With kids getting ready to return to school, parents are in a rush to stock up on school supplies while making sure that physicals and immunizations are in order. Before you get caught up in the back-to-school stampede yourself, take care to see that everyone's dental health is off to a good start for the new year. In addition to keeping on top of dental checkups, here's what you need to know about practicing good oral hygiene for this academic season.
Things Can Get Lax During the Summer
Summer break is a time-honored tradition, but in the midst of all the cookouts, swimming, snacking, and late nights, sensible habits can fall to the wayside just like homework. Summer can make it easy to skip daily brushing, blow off flossing, and chow down on popsicles and potato chips. If these become habits, they can lead to major dental problems down the line. That's why the structure the school year provides is great for getting things back on track.
The School Year Provides Structure
Having a set daily schedule makes self-discipline easier. The school year provides lots of structure for five days out of every week. It's just harder to blow off doing something when you have a fifteen-minute window rather than the whole afternoon open to do it. You can even employ modern technology to stay on track by using your smartphone to set alarms for brushing and flossing times and schedule your dental appointment some time in advance.
Good Oral Health Habits for the School Year
A new grade in school is a new stage in life, and these transitions are great times to start good habits. One great example is packing nutritious foods for snacks and lunches. Another is cutting out some of the soda and replacing it with water. A stick of sugar-free gum is a great after-meal routine because it helps saliva clean the mouth of remaining food particles and sugary residue. Brushing after meals is another great habit but be sure to wait a full thirty minutes after eating.
Getting ready for school is a big deal, but it's just as important to make sure that good dental hygiene isn't slipping. Setting a child up for excellent oral hygiene during this coming school year is a great way to cement good habits that will last a lifetime. A shiny white smile will be with them every step of the way.
About the Author
Dr. Kevin Shively earned his dental doctorate from the University of Louisville School of Dentistry before completing an intense, one-year advanced externship focusing on oral surgery, gum surgery, root canals, and other advanced topics. His practice offers services including general, emergency, pediatric, cosmetic, and restorative dentistry. For more information about how to safeguard and maintain your oral health for the coming school year, contact him online or dial (806) 698-8660.
Comments Off

on Back-to-School Tips for Acing Your Next Dental Exam
No Comments
No comments yet.
RSS feed for comments on this post.
Sorry, the comment form is closed at this time.